MUSKEGON CENTRAL DISPATCH 9-1-1 is Hiring!
---
Muskegon Central Dispatch 9-1-1 is currently hiring for the Telecommunicator and System Support Technician positions!
Applications must be filled out and turned in no later than August 30th, 2019 at 4:00PM.
Please fill out the printable application and include all necessary and required information and return it to our office.
Come and join our team!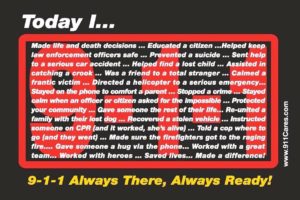 Submit an Application
---
Please send applications to:
Muskegon Central Dispatch 9-1-1
770 Terrace St
Muskegon, MI 49440